A gathering of divers at The Deep, Hull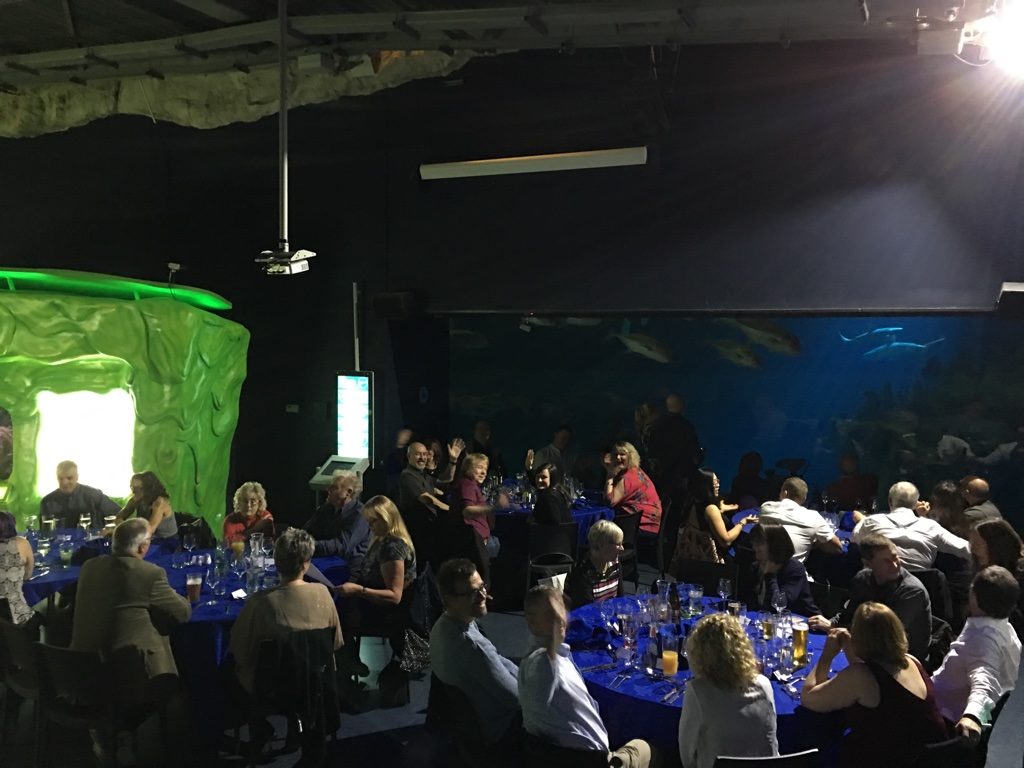 A three course meal in the company of divers from various clubs, against a stunning backdrop of fish at The Deep. What more can divers ask for on a Saturday evening?
At the end of October members of Selby Aquanauts, Rothwell and Stanley Sub Aqua Club, Ackworth Sub Aqua Club, Buddies Dive Club and Mansfield and District Scuba Diving Club met for a meal with a difference. Divers and their partners were able to enjoy a visit around some of the exhibits in the first level of the aquarium before sitting down to a meal.
An impressive view
The Deep were able to accomodate the group to one side of the facility with a spectacular view of the fish tank. Whilst enjoying a three course dinner, and great company of course, diners were able to watch saw fish, turtles, rays and sharks, swimming in the tank. It truly was a great experience and we're sure the divers in the group would've loved to have been diving in the tank too!
A unique evening
Having the freedom to wander around some of the exhibits between courses made for an interesting evening as the group enjoyed the nautilus, jellyfish and other marine life on display. We're sure that the non-divers in the group now understand a little more about why we're hooked on diving after seeing some of the specimens in this amazing aquarium.
The first of many combined social events
Well done to those who organised this evening; being able to get members from various clubs together on a Saturday night must've taken some organisation. No doubt you'll agree, getting together for larger social events like this is a great idea and we're hoping to see more clubs meeting, both in and out of the water, during 2018.
What are you waiting for? 
Join the Sub-Aqua Association and delve into the wonders of the deep!
ABOUT SAA

The Sub-Aqua Association (SAA) is a recognised diver training agency in the UK which meets BSI standards. The training is delivered by volunteers who give up their time for free, because they want to pass on a love of diving.
CONTACT US
Space Solutions Business Centre,
Sefton Lane, Maghull, Liverpool L31 8BX
T: 0151 2871001