Free magazine subscription for young divers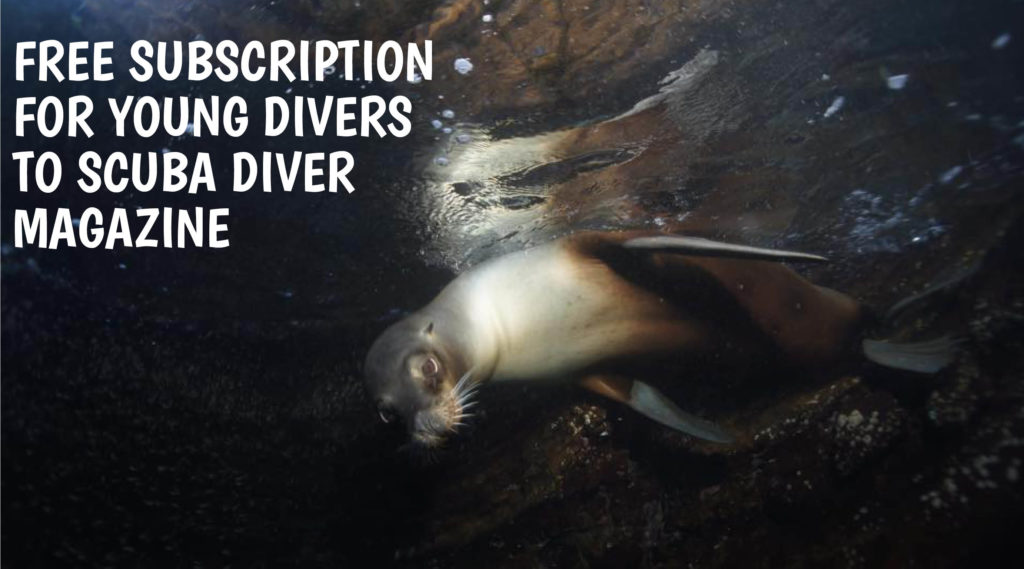 Scuba Diver magazine is offering a free subscription to all young scuba divers until their 19th birthday.
Scuba Diver magazine recognises the importance of welcoming young divers to the world of scuba diving and as such they're now offering all young divers a free subscription to their magazine up to their 19th Birthday.
A great source of inspiration
We're sure you'll all agree, scuba diving magazines not only provide inspiration in dive sites in the UK and overseas, they're also a great place to see details and read reviews of dive kit. With many articles covering various areas of the sport, dive magazines offer great inspiration to all divers.
Scuba Diver has decided offer of a free subscription to young divers is a fantastic way of showcasing the world of diving which is now open to them. They will be able to read about achievements and dives from experienced divers, providing a valuable insight in to our amazing sport.
An initial 6 months subscription
Young divers under the age of 19 are now able to benefit from a 6 month renewable free subscription to Scuba Diver magazine. It's the publication's way of congratulating younger divers on joining the scuba diving fraternity and to open their eyes to the amazing sights now available to them as divers.
Scuba Diver magazine provides fantastic coverage of all agency diving both in UK waters and overseas, covering all aspects of our wonderful sport. Share the news with young divers in your club so they can benefit from this great offer.
To sign up to receive this fantastic offer visit https://www.scubadivermag.com/promo/6-months-free/
What are you waiting for? 
Join the Sub-Aqua Association and delve into the wonders of the deep!
ABOUT SAA

The Sub-Aqua Association (SAA) is a recognised diver training agency in the UK which meets BSI standards. The training is delivered by volunteers who give up their time for free, because they want to pass on a love of diving.
CONTACT US
Space Solutions Business Centre,
Sefton Lane, Maghull, Liverpool L31 8BX
T: 0151 2871001