Group training in the Midlands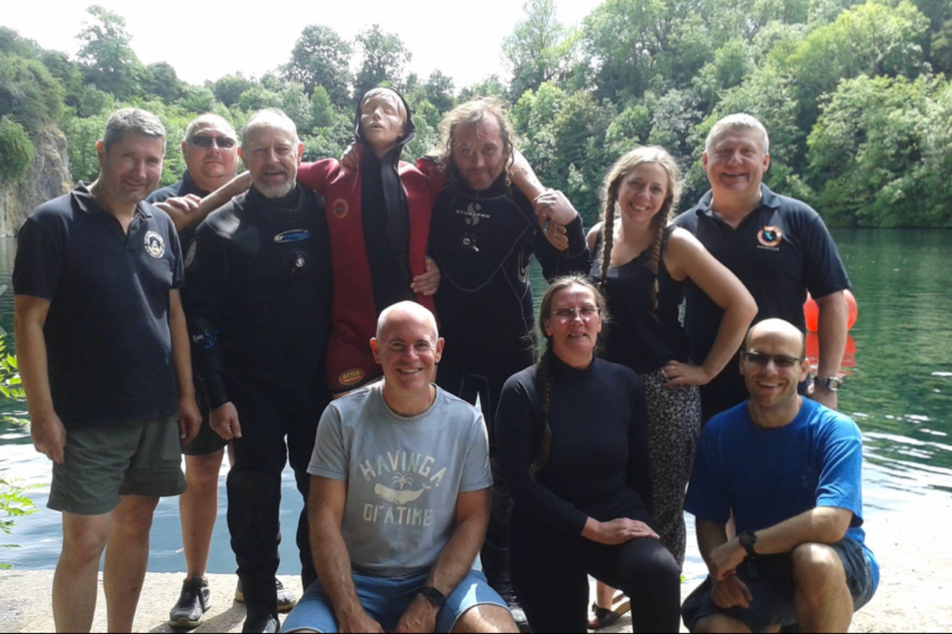 Members of three clubs across the Midlands joined forces recently for Rescue Diver training at Dosthill.
Instructors and trainees from Ilkeston and Kimberley Sub Aqua Club, Mercia Sub Aqua Club and Mansfield and District Sub Aqua Club attended a Rescue Diver assessment day at Dosthill Quarry on the 9th July. The water was a balmy 20° at the surface with visibility about 5m.
Working Together
We love seeing clubs joining together to develop members. We're sure that organising the day was no simple matter ensuring not only candidates could attend but dive marshalls, assessors and trainers too! The hard work paid off as the day was a huge success with five new Rescue Divers within the Sub-Aqua Association. Congratulations go to Darius and Tony from Ilkeston and Kimberley Sub Aqua Club and Martin, Andy and Lindsay from Mercia Sub Aqua Club for successfully passing their final assessments.
What are you waiting for? 
Join the Sub-Aqua Association and delve into the wonders of the deep!
ABOUT SAA

The Sub-Aqua Association (SAA) is a recognised diver training agency in the UK which meets BSI standards. The training is delivered by volunteers who give up their time for free, because they want to pass on a love of diving.
CONTACT US
Space Solutions Business Centre,
Sefton Lane, Maghull, Liverpool L31 8BX
T: 0151 2871001