Start in the pool, move to confined open water and then to the sea; building skill, knowledge and confidence as you learn.
LEARN TO DIVE
Learn to dive the SAA way then dive anywhere in the world.
FIND A CLUB
Find an SAA accredited club to train with in your local area.
SAA COURSES
The SAA runs a number of national courses for members.
MEMBERSHIP
Train with us, dive the world. Benefits of SAA membership.
TRAIN WITH US, DIVE THE WORLD
Welcome to the Sub-Aqua Association
The Sub-Aqua Association (SAA) is the CMAS issuing authority in the UK and we're run by the members, for the members. We're an association of independent dive clubs providing materials and training for associated clubs to train divers. Whether you're already a qualified scuba diver or looking to take up the sport, our scuba development programmes deliver a wide range of courses to members through our regional representatives.
Learn more about Sub-Aqua Association membership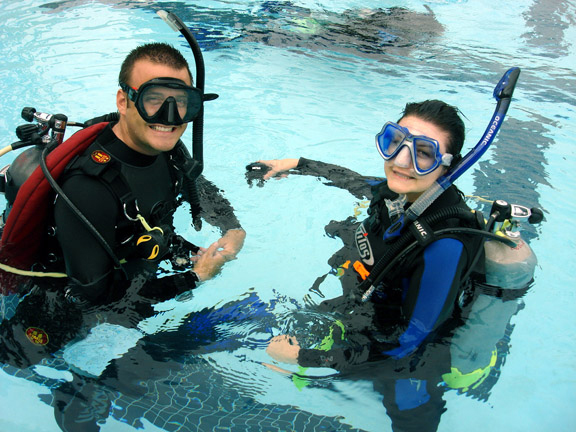 Here at the SAA our training is in small groups or one-to-one. The programme includes lectures and water based sessions enabling you to build your knowledge and confidence at your own pace.
CLAIRE
Nottingham

I learnt to dive with another agency and decided to join a local SAA dive club so I could continue with my training. Being a member of an SAA dive club has not only helped me develop as a diver but I've made new dive friends both in and out of the water!
What are you waiting for? 
Join the Sub-Aqua Association and delve into the wonders of the deep!
ABOUT SAA

The Sub-Aqua Association (SAA) is a recognised diver training agency in the UK which meets BSI standards. The training is delivered by volunteers who give up their time for free, because they want to pass on a love of diving.
CONTACT US
Space Solutions Business Centre,
Sefton Lane, Maghull, Liverpool L31 8BX
T: 0151 2871001